SUPER BOWL PARTY!
Tips & Ideas for Entertaining
...Super Bowl...
The Pigskin Grand Finale!
Here are some great ideas
for making your
SUPER BOWL PARTY
Awesome & Easy!
...from our friends @Party City...
...Super Bowl Party Supplies...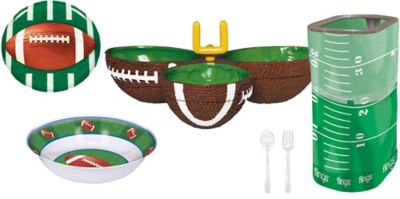 Super Bowl Nacho Bar...
http://www.momendeavors.com/2015/01/nacho-bar-2-ingredient-queso-dip.html
...Ingredients Ideas for your Nacho Bar...
*
Taco Seasoned Ground Beef
*Tortilla Chips
*Grated Cheddar & Jalapeno Jack Cheeses
*Jalapenos (Sliced or Chopped)
*Sour Cream
*Black Beans or Refried Beans
*Cilantro
*Pico de Gallo (or Salsa)
...These Individual 7 Layer
...Don't forget the Wings!...
...or PIZZA...
...An All-Time fave...
Hope you enjoyed these ideas
and tips for your
Blessings,