A Romantic, Lacy Bridal Lingerie Shower
...Fairytale Dreams, Fantasies, Exquisite Laces...
https://www.etsy.com/listing/83173597/pink-bra-girdle-set-ruffles-lace-rose
YOU ARE INVITED!
to a Very Girly
Bridal Lingerie Shower
with Roses & Pearls,
http://www.frenchcountrycottage.net/2013/11/tiny-glass-bottles.html
...Pink Rose'
Champagne...
...pretty, lacy bras & panties...
A beautiful setting to make your
Romantic, Lacy
Bridal Lingerie Shower
soooo memorable...
like this one from
Ceremony Magazine
San Francisco
http://www.ceremonyblog.com/2014/05/12/ceremony-magazine-san-francisco-2014-tabletop-inspiration-lavish-love-story/
...using fresh or silk floral petal paved
votive candles as part
of the table décor...
Serving beautiful, dainty tea sandwiches...
Here is a basic cucumber sandwich recipe,
consisting of bread, cucumber,
and butter or cream cheese.
http://www.ohhowcivilized.com/tea-sandwich-cucumber-chive-butter/
There are so many variations,
so let your
creativity flow,
as you create your dainty beauties!
https://homeiswheretheboatis.net/2014/04/11/spring-tea-sandwiches-with-flower-herb-cheese/
Use beautiful, lacy napkins,
whether new or heirloom ,
like these from Horchow.
http://www.horchow.com/Crochet-Edge-Napkins/cprod2410075/p.prod
A great presentation idea using a
tiered tray, tea sandwiches and lace
napkins...
http://romancingthehomeltd.blogspot.com/2013/08/fairies-are-in-garden.html
For dessert...dainty

petit fours...
...or exquisitely decorated cakes...
Enjoy the gorgeous yummy cakes from
http://highsocietytearoom.tumblr.com/post/138965212778
...or fancy cupcakes...
Don't forget cute Bikini Lingerie cookies!
BTW... while you have out the Heart Cookie Cutter
Don't forget these Lacy Cookie Party Favors!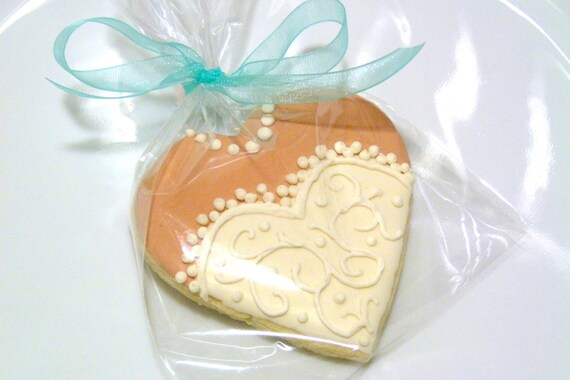 ...Pink Rose' Champagne Drink Ideas...
TIP: DIY Sugared Rose Petals
for drinks or décor
http://www.thecookierookie.com/raspberry-pink-champagne-floats/
...Cotton Candy Champagne Cocktail...
For more "Romantic Lacy Bridal Lingerie Shower" Ideas,
join me on my Pinterest board @

https://www.pinterest.com/mintjulepsmagno/romantic-lacy-bridal-lingerie-shower/
Wishing you the best Bridal Shower fun!
Blessings,
Margie


http://asset.zcache.com/assets/graphics/z4/uniquePages/banners/Wedding_Banners_2016_160x600.jpg